Authors
Sections I - III | Prepare, Explore & Strategise
Craig Higson Smith for Center for Victims of Torture
Daniel Ó Cluanaigh for Tactical Technology Collective
Ali G. Ravi for Front Line Defenders
Peter Steudtner for Tactical Technology Collective
With additional writing by
Magdalena Freudenschuss for Tactical Technology Collective
Sandra Ljubinkovic for Tactical Technology Collective
Nora Rehmer for Protection International
Anne Rimmer for Front Line Defenders
Section IV | Protest
Ricardo González for Article 19
Daniel Ó Cluanaigh for Tactical Technology Collective
Trainers' Manual (except where indicated)
Craig Higson-Smith for Center for Victims of Torture
Sandra Ljubinkovic for Tactical Technology Collective
Daniel Ó Cluanaigh for Tactical Technology Collective
Ali Ravi for Front Line Defenders
Nora Rehmer for Protection International
Hannah Smith for Tactical Technology Collective
Bobby Soriano for Tactical Technology Collective
Peter Steudtner for Tactical Technology Collective
Coordination
Project Lead:
Daniel Ó Cluanaigh
Coordinator:
Hannah Smith
Art and Graphic Design
La Loma
Web Development:
Alistair Alexander, Laurent Dellere, Rafael Polo, Allan Stanley
A project of
Tactical Technology Collective
In collaboration with
Center for Victims of Torture
Front Line Defenders
With special thanks to
Hadi Al-Khatib, Mohammed Al-Maskati, Neil Blazevic, Wojtek Bogusz, Rory Byrne, c5, Masha Chichtchenkova, Adriana Dergam, Tessa Deryck, Emilie De Wolf, Jelena Djordjevic, Ahmed Gharbeia, Enrique Eguren, Andrea Figari, Alexandra Haché, Stephanie Hankey, Oktavía Jonsdottir, Ronald Kakembo, Becky Kazansky, Tom Longley, Chris Michael, Azeenarh Mohammed, Erick Monterrosas, Ginger Norwood, Eleanor Saitta, Fernanda Shirakawa, Sergei Smirnov, Gabi Sobliye, Tanya Spencer, Niels Ten Oever, Moritz Tenthoff, Marek Tuszynski, Arjan van der Waal, Chris Walker, Carol Waters, Pablo Zavala;
our friends and colleagues from:
Article 19
Centre for Training and Networking in Nonviolent Action "Kurve Wustrow"
Protection International
and the community of security trainers, experts and human rights defenders with whom we have collaborated and learned throughout the process of creating this manual.
Funders
This website has been produced with the assistance of the European Union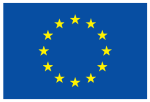 with additional support from Hivos.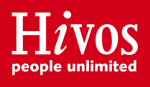 The contents of this website are the sole responsibility of Tactical Technology Collective and can in no way be taken to reflect the views of the European Union.